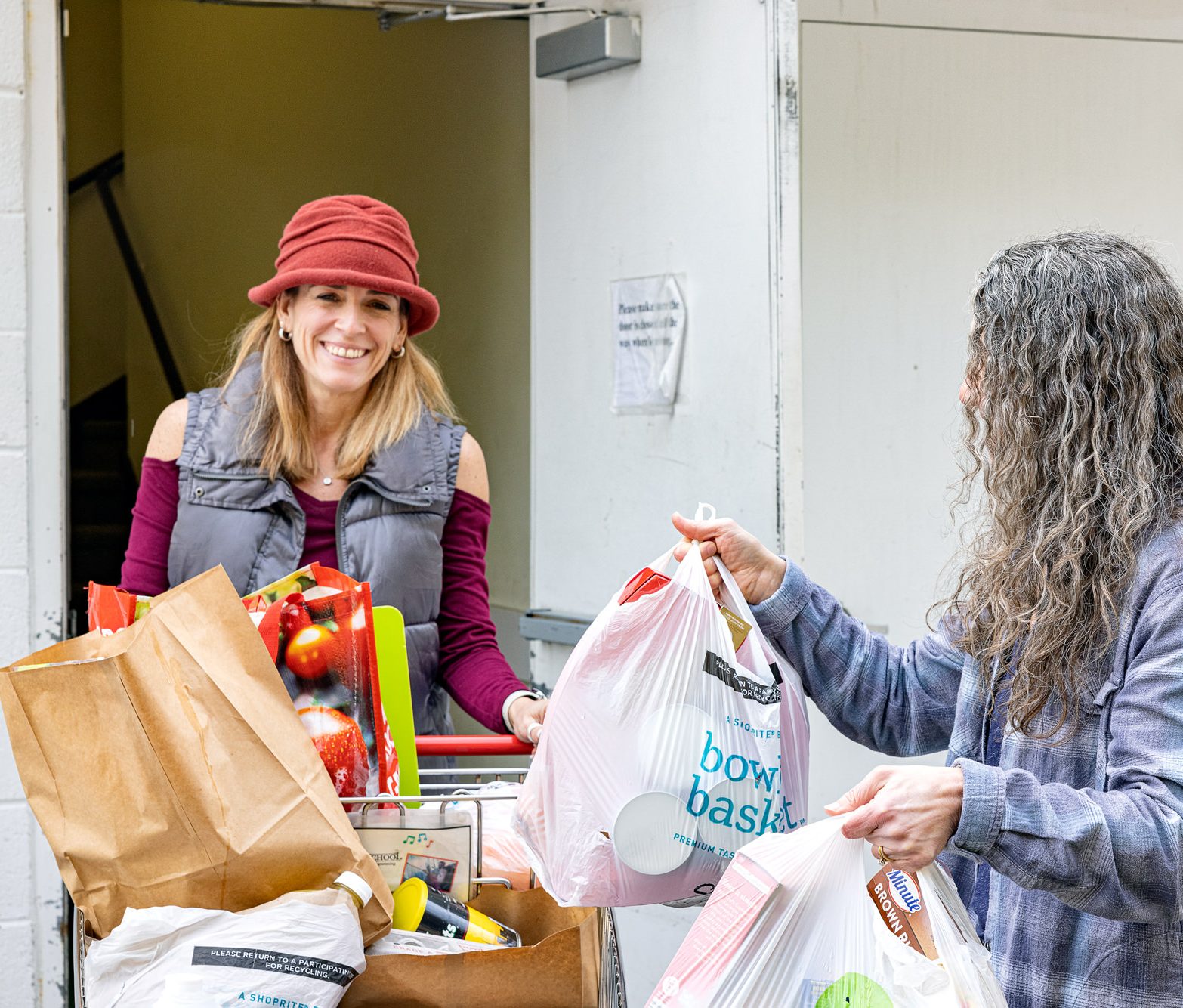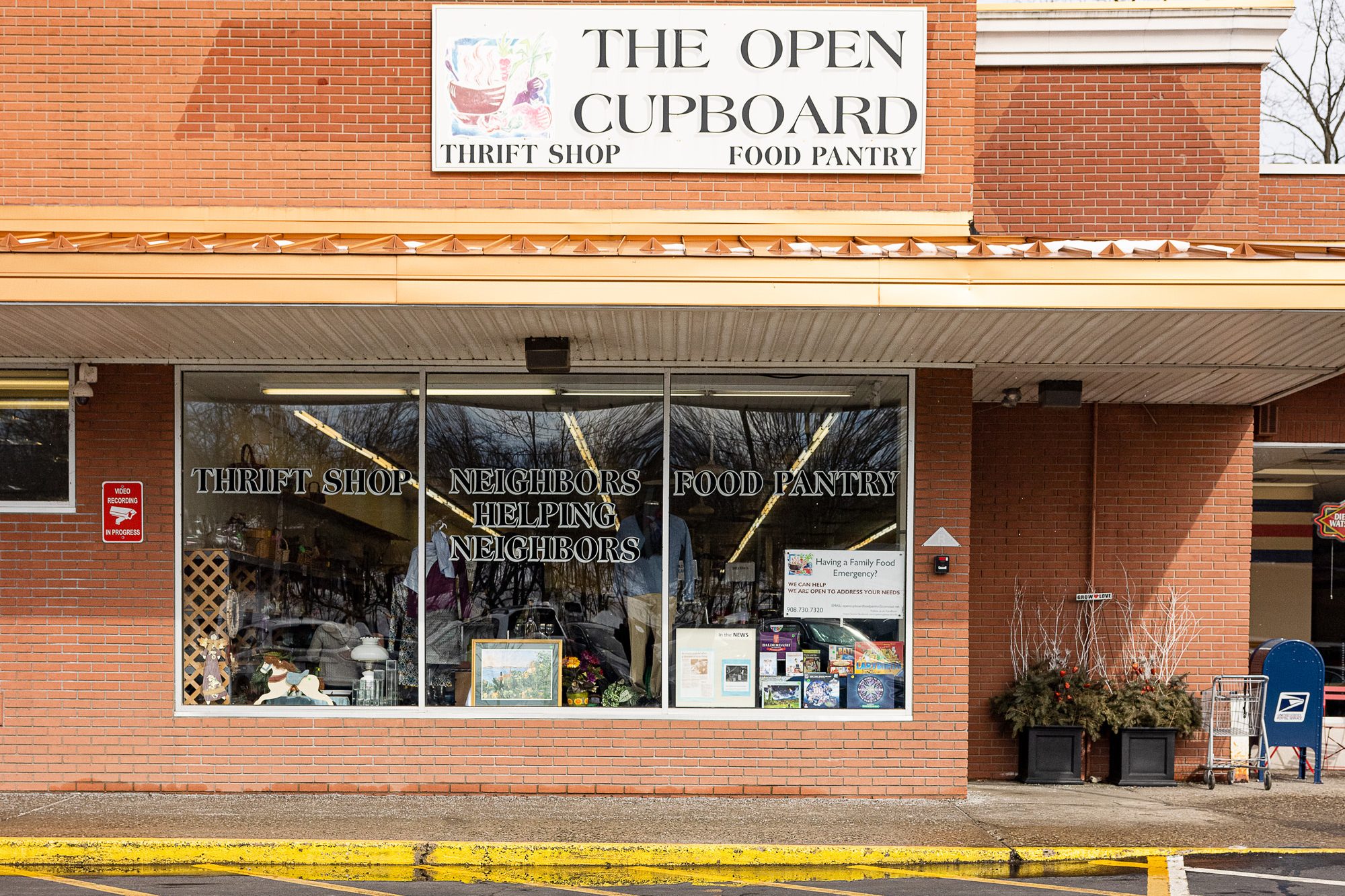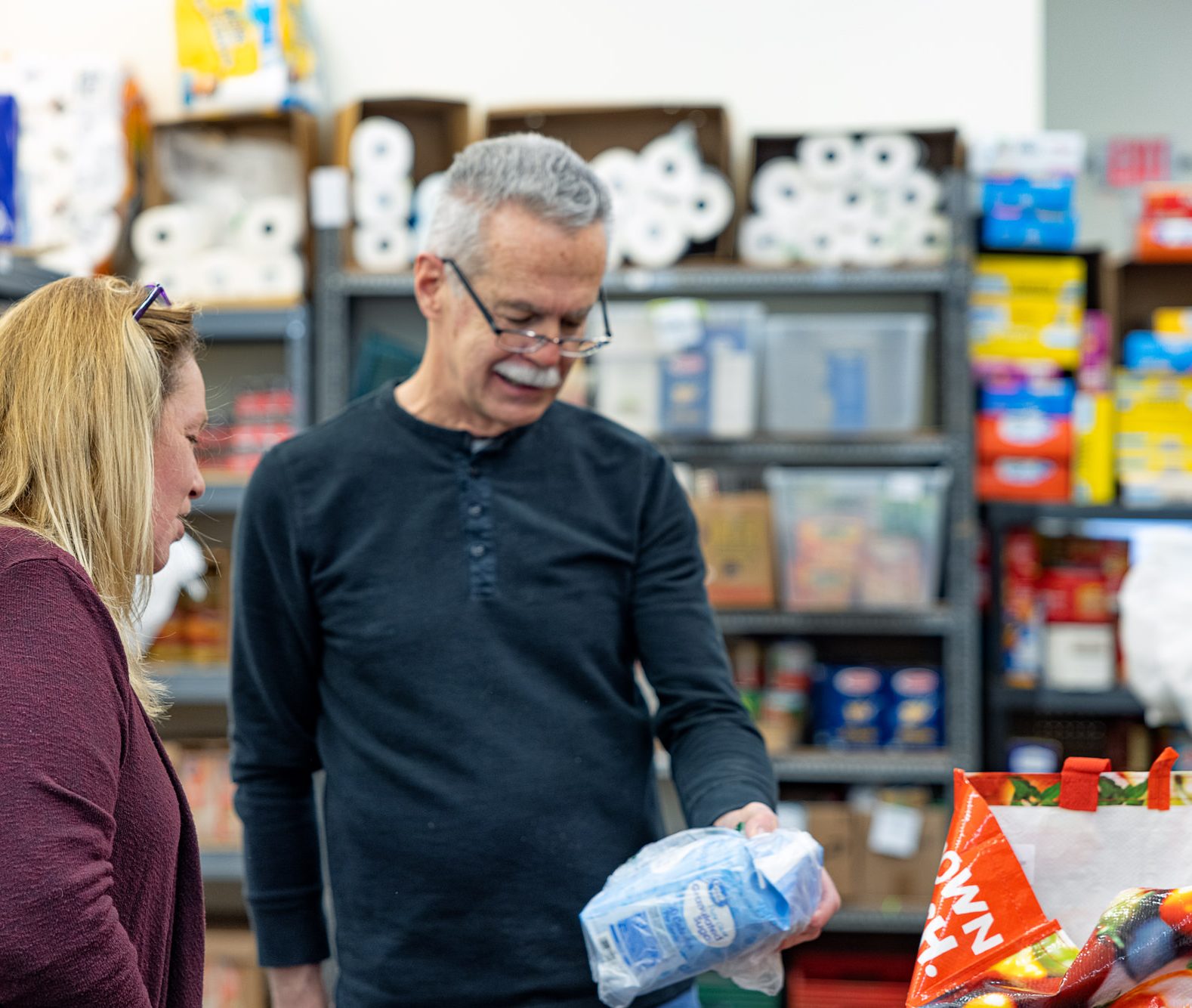 Our story


Decades of help for the hungry
Since 1993, Open Cupboard Food Pantry has provided more than 2 million pounds of food, assisted by more than 1,700 volunteers, keeping 8,600 people in 22 communities from going hungry. The nonprofit Pantry is a staple in Hunterdon County, providing valuable services to residents and making a difference in the community. Contributions come from such groups as the Boy Scouts, Girl Scouts, schools, local churches and various organizations. Local food stores, including ShopRite of Clinton, send us bread, baked goods and produce. From spring through fall, local farms send over fresh produce for clients to enjoy.
In 2022, we expanded our neighborhood and opened a second location in Washington in Warren County. Our new location is known as the Washington Basket. This new branch of Open Cupboard expands on our mission of serving the hungry in our community.
In addition, many generous individuals have donated everything from canned goods to desserts to cereal. We welcome with gratitude food and monetary donations year-round. Come in during our open hours with your contributions. Or slip some of your change into the box next to the cash register in the Thrift Shop.
The Food Pantry in Clinton is open Tuesday through Saturday (see open hours), and in Washington on Tuesdays, Thursdays, and Saturdays. We welcome all those who qualify. Besides regular staples, clients can choose from less common items, such as pet food, baby formula and personal hygiene products.
How Open Cupboard Food Pantry began
When Anne Underhill sought to help a local family in need in November 1993, she started the High Bridge Food Pantry. Housed initially in a closet in the High Bridge, N.J., United Methodist Church, the Pantry grew to meet the need in northern Hunterdon County, changing its name to Open Cupboard Food Pantry in 1997 to reflect its growing scope.
In 2002 the Food Pantry moved to a retail space in High Bridge and opened a Thrift Shop to defray the costs of its increased rent and utilities, with any extra income dedicated to buying groceries. Recognizing the need for more space and a more visible location, the nonprofit moved in 2009 to its current location at 37 Old Highway 22 in Clinton, New Jersey.
Today, Open Cupboard Food Pantry in Clinton encompasses over 5,000 square feet of space, including offices, food storage, intake areas and a client area, as well as the bright, spacious Thrift Shop with two handicapped-accessible dressing rooms. In Washington, we operate within 1,800 square feet that are dedicated entirely to the food pantry.
We depend entirely on donations of groceries, personal care and cleaning items for the Pantry. Monetary donations allow us to buy perishables such as meat, produce and dairy products, in addition to basic groceries, as needed. The Thrift Shop accepts contributions of clean, gently used or new clothing, books and household items. All proceeds from Thrift Shop sales are used to defray the Pantry's operating expenses and purchase groceries as needed.
Volunteers are on hand to make appointments and assist in food selection. Throughout the day, you can see they are busily unpacking and sorting boxes of food, filling the shelves, and clearing out expired donations. Some even make trips to local food stores to purchase meat, milk, eggs and other necessities. The Pantry provides reusable grocery bags, and volunteers will even carry bags out to clients' cars after shopping trips are done.
Over 120 volunteers currently work in both our Pantries and our Thrift Shop – but we always need more!
Volunteers bring their special talents to the Thrift Shop. For example, one volunteer with a background in store merchandising has redesigned window and shelf displays to give them a more professional look. Another brings her experience for advertising and marketing, and a third has created beautiful signs for displays throughout the shop. Volunteer with us!
During holiday seasons, and at other times as needs arise, Open Cupboard Food Pantry creates special programs. These include our Adopt a Family program of food baskets that individuals and groups fill from a recommended list of shelf-stable foods and beverages, as well as our Snowman Giving Tree in December, which is decorated with removable snowman "ornaments" that list the ages of children whose families are Food Pantry clients.
There are many ways to help with volunteer assistance and food and monetary contributions. The need is great. Please visit our Donations and Volunteers pages for more information. All of us at Open Cupboard Food Pantry thank you for your support!
Management
Jennifer Tavormina, Executive Director
jtavormina@opencupboardfoodpantry.org
Shannon Twisler, Communications Manager
stwisler@opencupboardfoodpantry.org
Sue Juelch, Clinton Pantry Manager
sjuelch@opencupboardfoodpantry.org
Nicole Peal, Thrift Shop Manager
npeal@opencupboardfoodpantry.org
Gretchen Surhoff, Washington Pantry Manager
gsurhoff@opencupboardfoodpantry.org
Board of Directors
Rich Reiner, President
The Rev. Chad Rogers
Michelle Cresti, Esq.
Les Hall
Nicole Tipton
Rob Evans
Jeannene Butler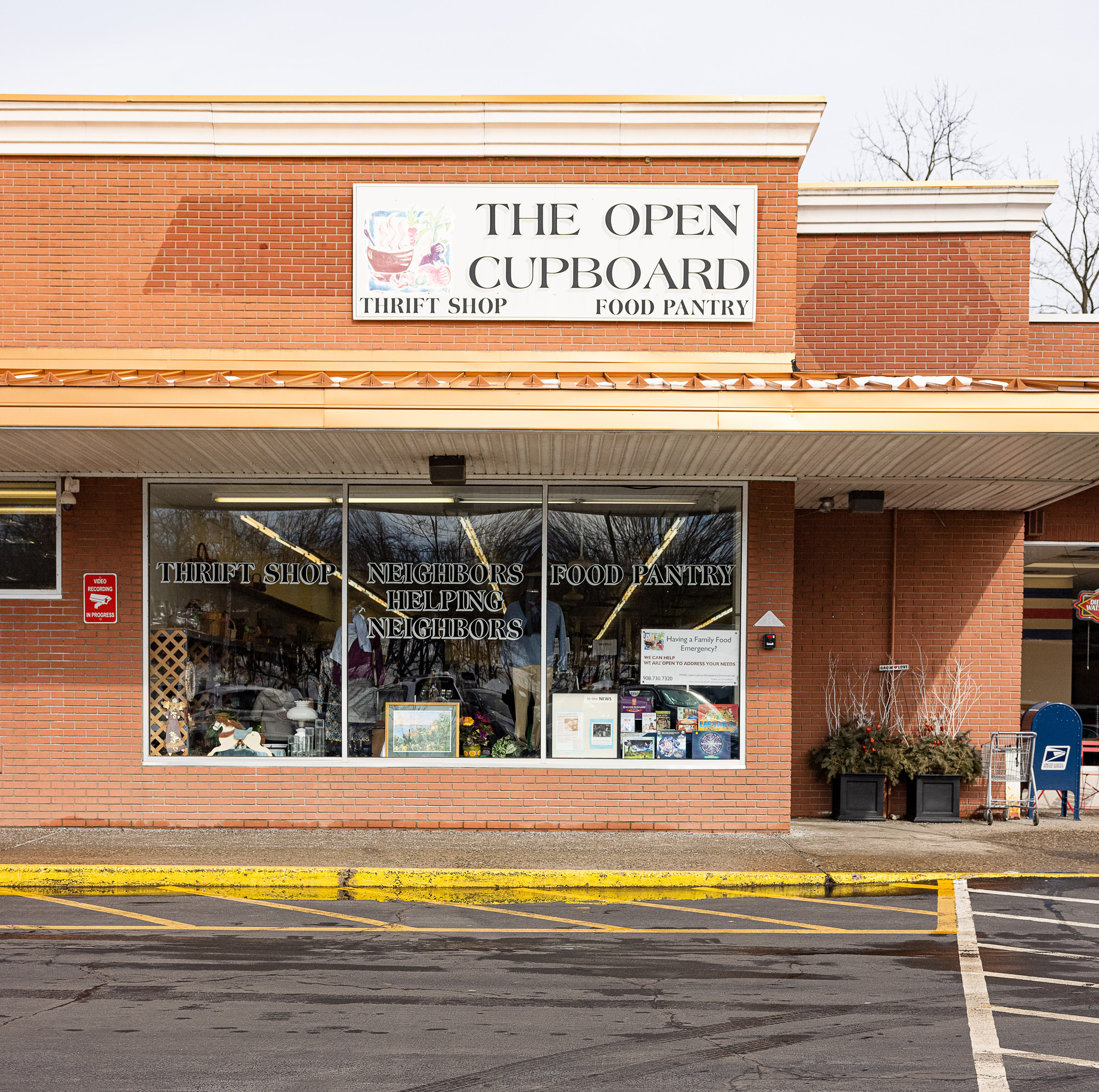 Open Cupboard Food Pantry is open, by appointment only, Tuesday through Saturday from 9:30am to 12pm, and Tuesday, Wednesday, and Friday from 4:30 to 6:30 pm.
The Washington Basket is open, by appointment only, Tuesday and Saturday from 9am to 12pm, and Thursday from 4pm to 7pm.

The Thrift Shop in Clinton is open Tuesday, Wednesday, and Friday from 9:30am to 7pm, Thursday and Saturday from 9:30 am to 1 pm.
Visit us on Facebook for the most up-to-date days and hours that we're open.