Money
Monetary Donations Add Fresh Food to Client Orders
Open Cupboard is fortunate to be the beneficiary of thousands of pounds of non-perishable food donated to us annually by businesses, community groups, government entities, nonprofits and individuals. But we also need money to supplement canned, jarred and boxed foods with fresh fruits, vegetables, meat and fish, milk, eggs, cheese, and baked goods, as well as household goods and personal care items for the 400-plus area families we support. We rely on the generosity of our community to help us with monetary donations to foot that bill.


Donate supermarket gift cards/checks/cash.
There are several ways to donate. We accept cash, checks, money orders, and grocery store gift cards at our store during business hours at 37 Old Highway 22 in Clinton, New Jersey.

You may mail a gift card, check or money order, payable to :
Open Cupboard Food Pantry, Inc.,
P.O. Box 5071, Clinton, NJ 08809.


You may also donate online through PayPal.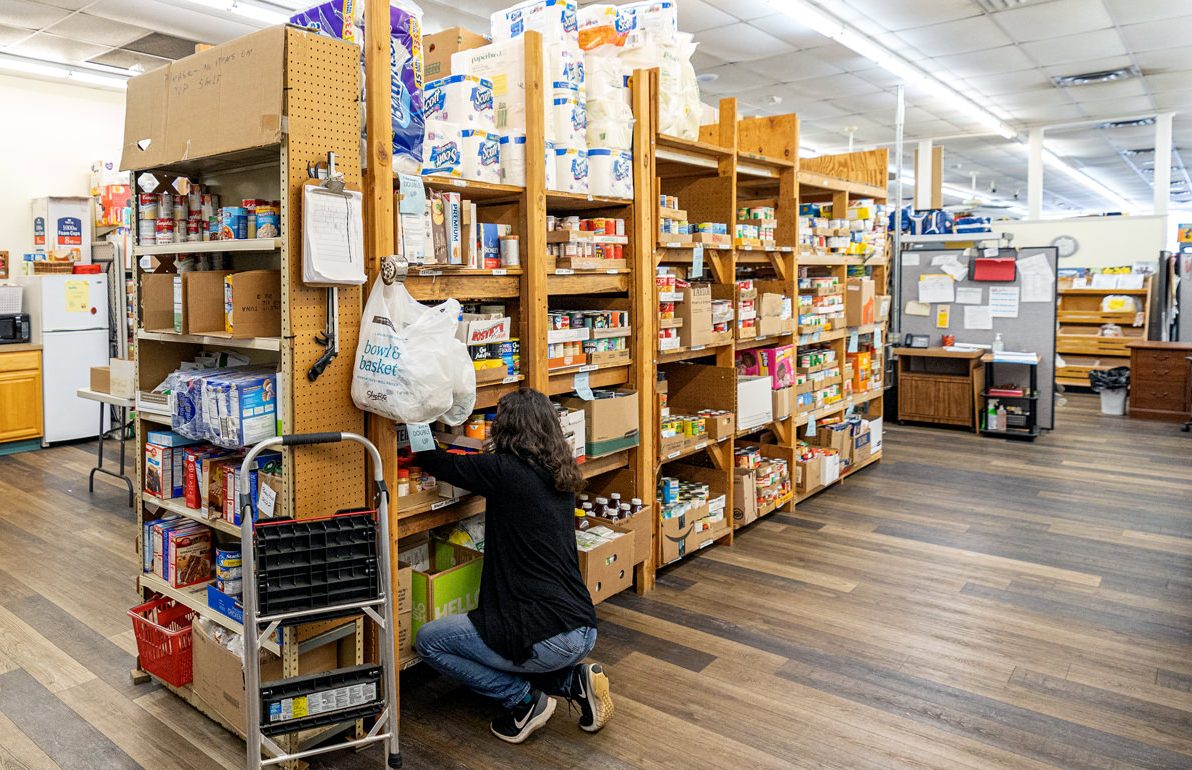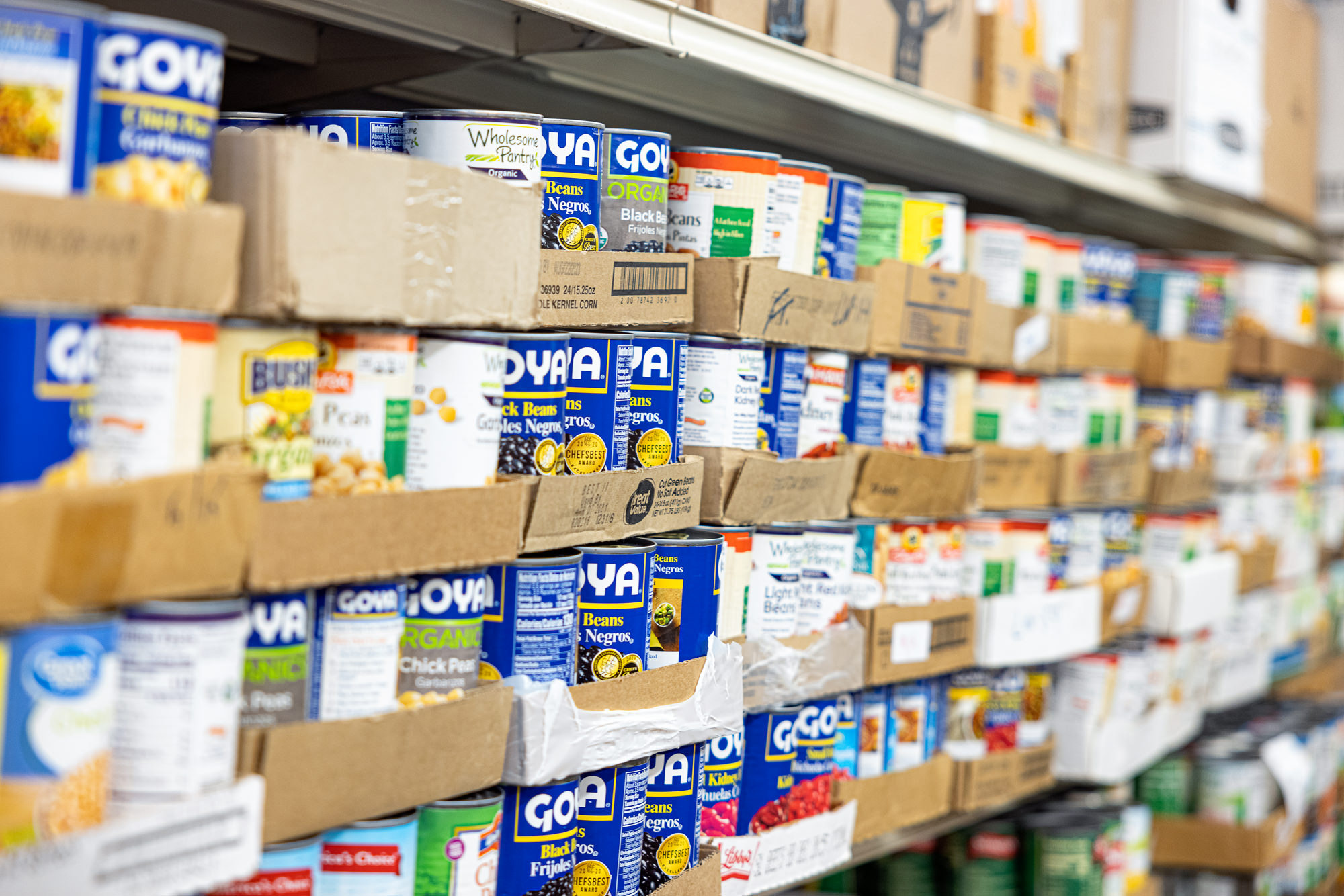 Food

Donate Food, Personal Care Items, Household Goods
Whether you have three cans or 300 pounds of cans to share with northern Hunterdon and southern Warren County families in need, Open Cupboard Food Pantry welcomes your donations of nonperishable foods, personal care items and household products at our store during our business hours. Each year, schools, scouts, church groups, civic organizations, businesses, retail stores and individuals donate thousands of pounds of these items, and we are so grateful for your generosity and support – as are our Food Pantry clients.
Our Food Pantry inventory consists of a combination of donated, purchased and government (USDA, SFPP and TANF) items.
Among our donors, some families buy a few extra boxes of cereal or jars of peanut butter each week with their home grocery orders, and drop those off at the Food Pantry. Other individuals and groups sponsor food drives periodically throughout the year to help us out. Still others purchase supermarket gift cards we can use to subsidize food inventory, and mail or drop them off during open Pantry hours.
Our list of Most-Needed Items is updated periodically on the Open Cupboard Home page. Donations are accepted in Clinton Tuesday through Saturday, 9:30am to 12:00pm, or by special appointment. Donations are accepted in Washington Tuesday and Saturday 9:00am to 12:00pm, Thursday 4:00pm to 7:00pm, or by special appointment. Please do not donate opened packages of food, previously frozen and defrosted items, unlabeled items or items past their expiration date.

Organize a Food Drive
Food drives can be door-to-door or at entrances to a supermarket (after obtaining permission from the supermarket). Groups planning a food drive should contact the Pantry in advance for an updated list of needs and to arrange for delivery to the Pantry when staff are present to receive items.
Scouts have conducted food drives at supermarket entrances with great results. Handing out a list of most-needed items at the supermarket entrance cuts down on receiving outdated/miscellaneous items from donor cupboards. Also, food is much easier to sort because expiration dates do not have to be checked. Drives are typically held on weekends and staff needs to be on hand to receive donations.
For more information, contact the Open Cupboard office at 908-730-7320, info@opencupboardfoodpantry.org, or CLICK HERE to fill out our interest form for food drives.
Clothing & Household Goods
Your Donated Clothing Helps Pay Our Rent
Open Cupboard operates a thriving business in its Thrift Shop – so thriving, in fact, that proceeds usually cover rent, insurance and utilities –sometimes with money left over to help purchase fresh food. The Thrift Shop has become a popular stop for bargain-hunters – but without your contributed clothing and household goods, we have nothing to sell!
We welcome your donations of clean, gently-used and new items of clothing and when you bring in your items, our volunteers will accept them, and provide receipts upon request. You are welcome to shop for bargains throughout the store while our volunteers sort, price and display your donated items for sale.

Because of space limitations and safety issues, we do not accept donations of:
Baby furniture (cribs, playpens, car-seats, high chairs, etc.)
Company promotional items
Expired perishable gift items
Large exercise equipment
Large furniture
Large electronics (TVs, large speakers, etc.)
Used kitchen electronics (microwaves, etc.)
Used footbaths/personal spa items/humidifiers
Computers and computer equipment
Cell phones, equipment, or accessories
Oversized luggage
Helmets (bike, sports safety gear, etc.)
Off-season clothing
Textbooks, magazines, or encyclopedias
Stuffed animals
Men's suits/sport coats
Wedding gowns
Used stuffed animals
Used linens or undergarments
Hours for donations are Tuesday through Saturday 9:30am to 12:00pm. Please call 908-730-7320 for more information.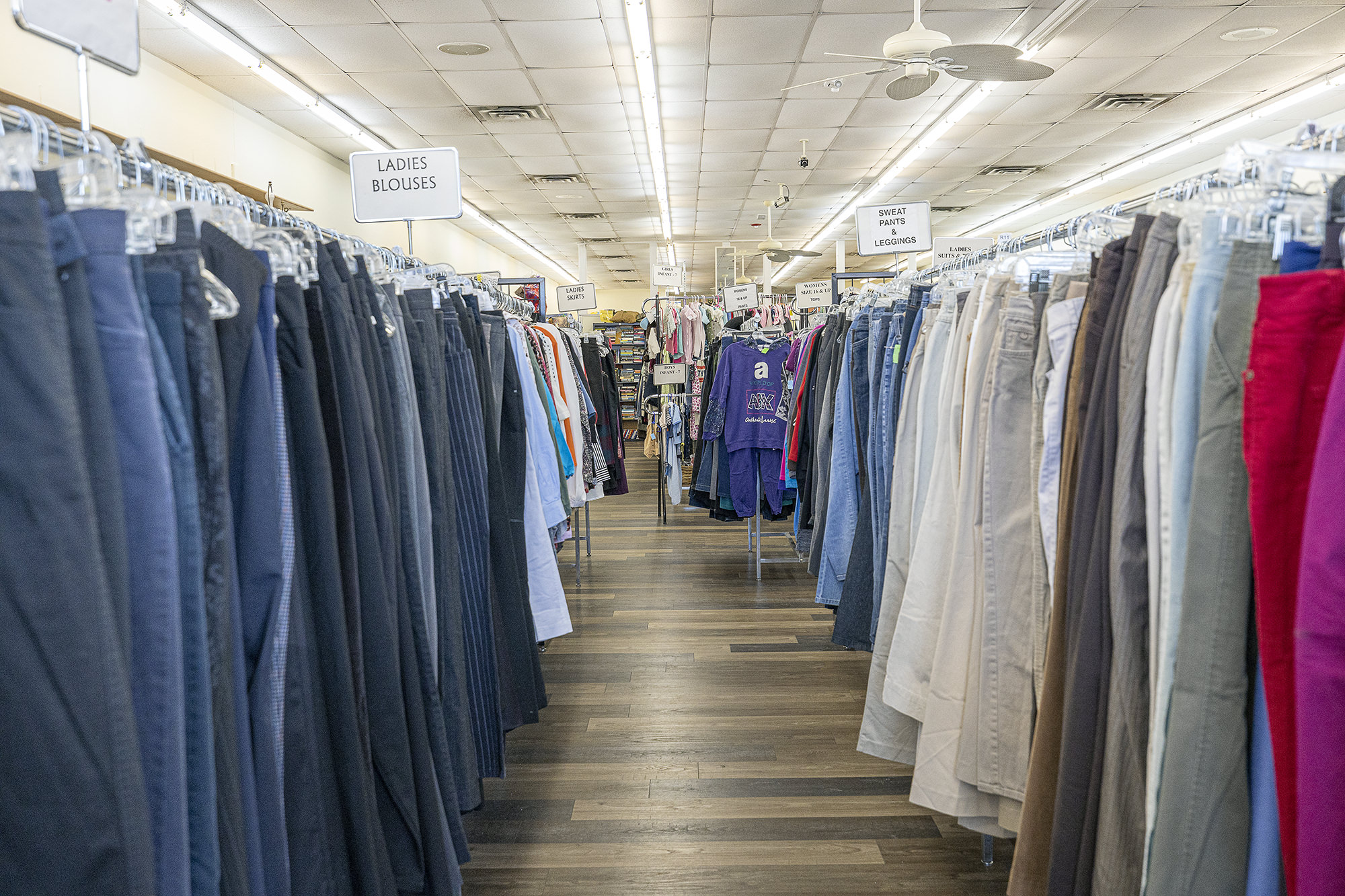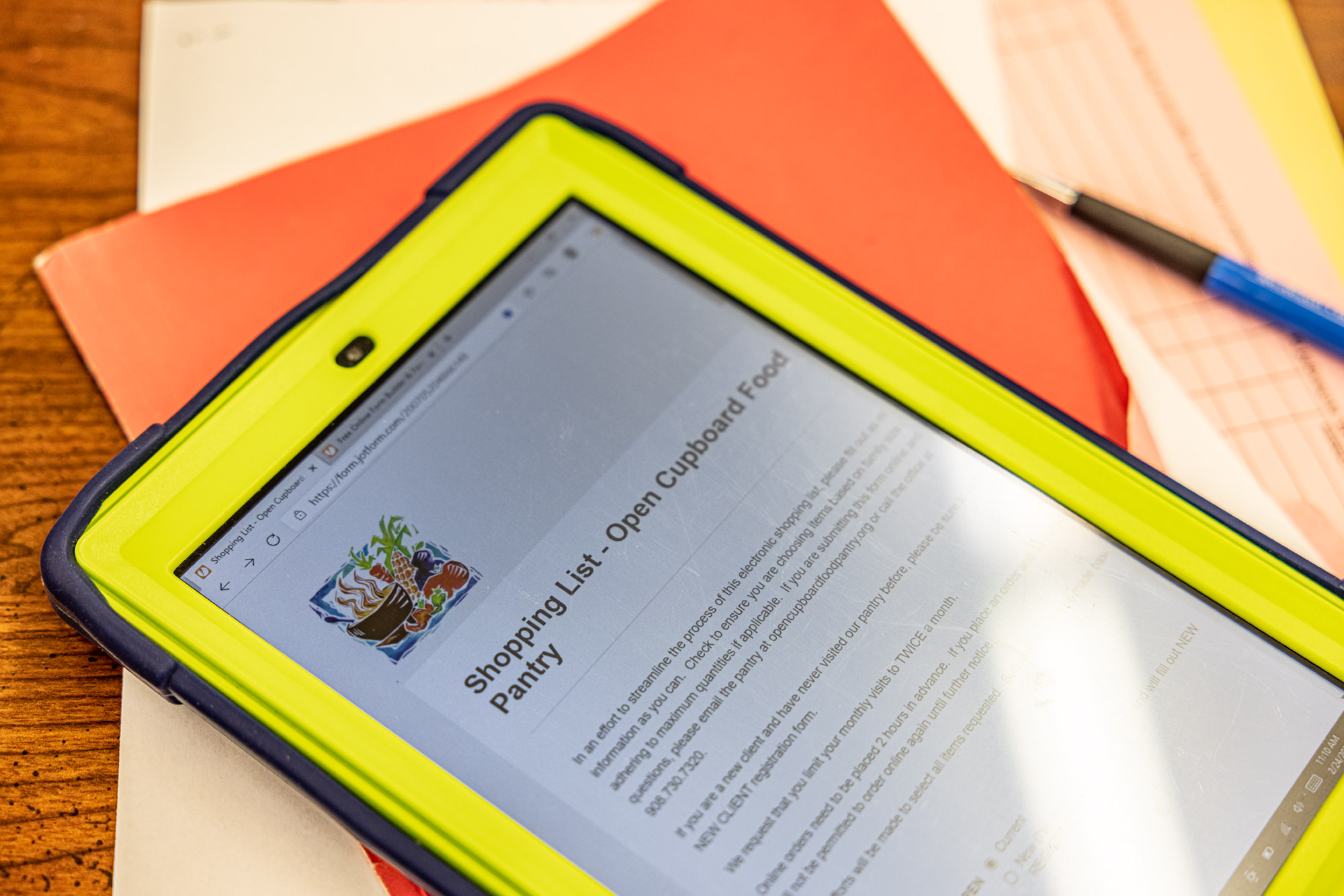 Time & Talent

Join the Dedicated Group of Volunteers Who Keep Us Humming
Volunteers are our life blood. They give of their time, their energy, their skills and talents to help clients of Open Cupboard Food Pantry and make our Thrift Shop a haven for bargain-hunters and key resource for our nonprofit. Open Cupboard volunteers are a committed group of community members, many of them retired, who find the work with us fun and rewarding.
Should you wish to volunteer, please fill out an application.
Our office staff will review your application and contact you as soon as possible to discuss options for volunteering with us.
Open Cupboard Food Pantry is open, by appointment only, Tuesday through Saturday from 9:30am to 12pm, and Tuesday, Wednesday, and Friday from 4:30 to 6:30 pm.
The Washington Basket is open, by appointment only, Tuesday and Saturday from 9am to 12pm, and Thursday from 4pm to 7pm.

The Thrift Shop in Clinton is open Tuesday, Wednesday, and Friday from 9:30am to 7pm, Thursday and Saturday from 9:30 am to 1 pm.
Visit us on Facebook for the most up-to-date days and hours that we're open.